Merrem will take the direction towards hi-tech production methods
18 june 2020
Merrem Tööstusplast is planning to make several technological innovations in the next few years, including implementing an automatic digital warehouse. The new digital warehouse system means that the materials brought to the warehouse will no longer be touched by human hands. The inventories of materials and their locations in the warehouse will be recorded in a digital warehouse and automatic equipment will find and issue the required material from the warehouse based on specific orders with no need to move or lift anything manually.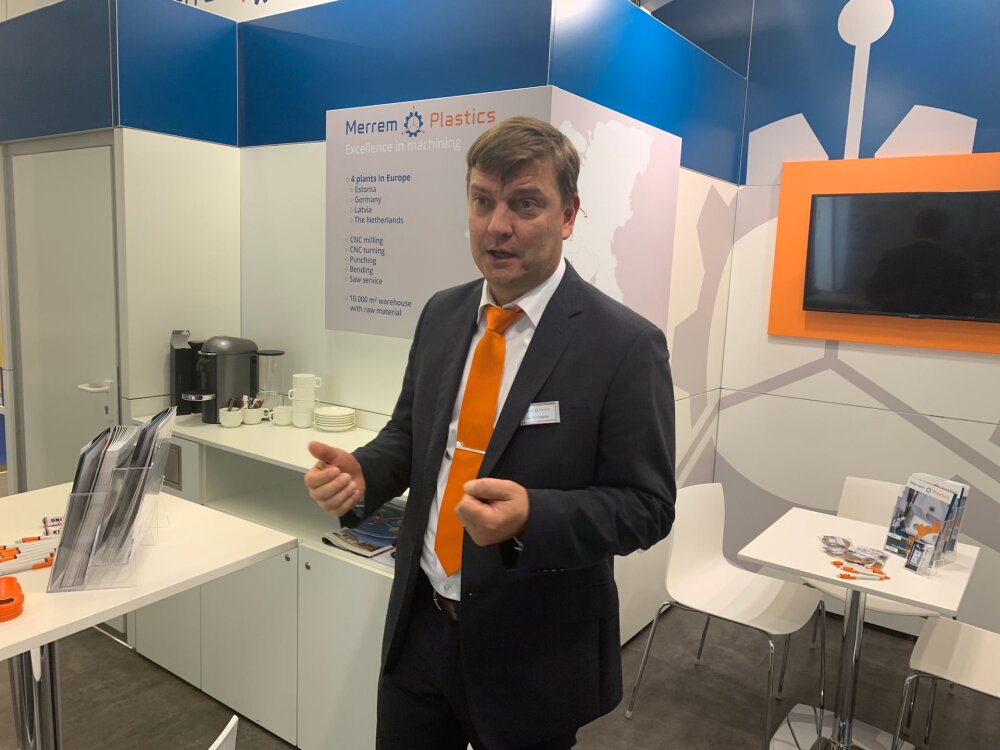 According to the head of the company, Alar Künnapuu, implementing such a digital warehouse is unique among Estonian plastic processors – no other plastic production company has implemented such technology so far.
What is the automatic digital warehouse needed for? First, it will increase the accuracy and speed of warehouse operations, which is important because Merrem needs to manage materials of very different dimensions and types, as well as many different orders. It will also allow the company to conveniently differentiate the materials of different areas of application in the production – for example, all plastic materials and elements which are related to manufacturing lines for food industries will be handled separately in the future, which will ensure observing higher hygiene requirements applicable to this sector.
Industrial robots are welcome
Merrem Tööstusplast is currently planning a significant expansion in their production base in the Vahi Industrial Park in the vicinity of Tartu – the size of the company's production premises will have doubled in just one year's time and they will have a production unit of three thousand square metres at their disposal instead of the one thousand and five hundred square metres used so far. The new automatic digital warehouse will cover some of the premises. The remaining added space will be used for rearranging the current internal units.
As an innovation, the first robot will also appear in the plastic processing centre of Merrem Tööstusplast, which will replace human labour. According to Künnapuu, there are thirteen robots working around the clock at the company's parent company in the Netherlands. The novel industrial robot will be the first for the Estonian unit, but it is very likely that more will be added in the future.
As Merrem Tööstusplast is regularly cooperating with the Dutch parent company, the software and equipment of the production unit operating here are at the best level found in Europe. Merrem has fourteen modern CNC benches, including extremely precise five-axle milling machines. And as the company has very demanding clients who require various ISO certificates from their service providers, Merrem naturally has these as well.
Künnapuu says that this is only the beginning. 'Yes, we are at a good level, but I believe that we are still only in the beginning of the right path. I think that everything will be completely different in the not-so-distant future. We will have the best plastic processing plant in Scandinavia, where everything is hi-tech: extremely precise equipment; complex, certified elements. There is still a long way to go,' said the head of the company.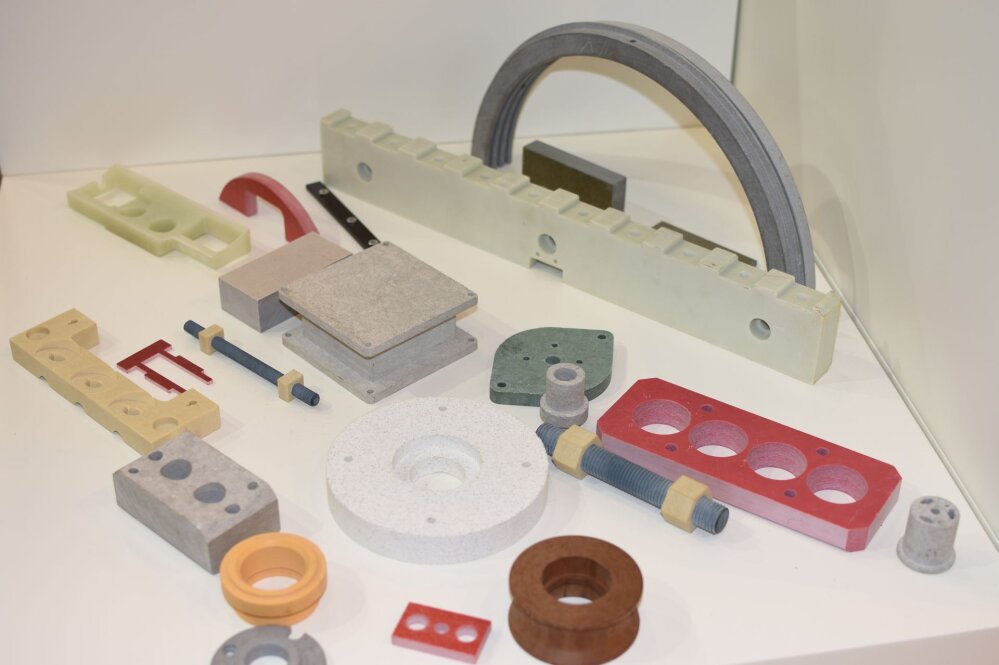 Focusing on plastics
The peculiarity of Merrem Tööstusplast is that the company is focused solely on processing industrial plastic materials; therefore, the company has much broader knowledge in the field of plastic than some other companies that work with plastic in addition to processing metal, for example. Plastic materials have some specific features which cannot be directly taken over from metals.
'The reason why people want to work with us in Scandinavia and in Europe is that we know much more about the peculiarities of plastic materials than an average engineer. There is no other company of the same size in Estonia which would be merely focused on processing industrial plastic. There are sales companies and smaller factories which are surely also needed, as the plastic sector is increasingly growing in the modern world and there is a lot to do. Our niche is to fulfil the orders which call for maximum precision and quality,' said Künnapuu.
Merrem Tööstusplast mainly uses CNC benches, the company is not using injection moulding. 'Our field forms two per cent of the plastic sector, the remaining ninety-eight is formed by injection moulding. However, prototypes, testing, and small series are needed to reach injection moulding. Our business ends at the point where building a mould becomes feasible,' said Künnapuu to describe the niche of Merrem Tööstusplast.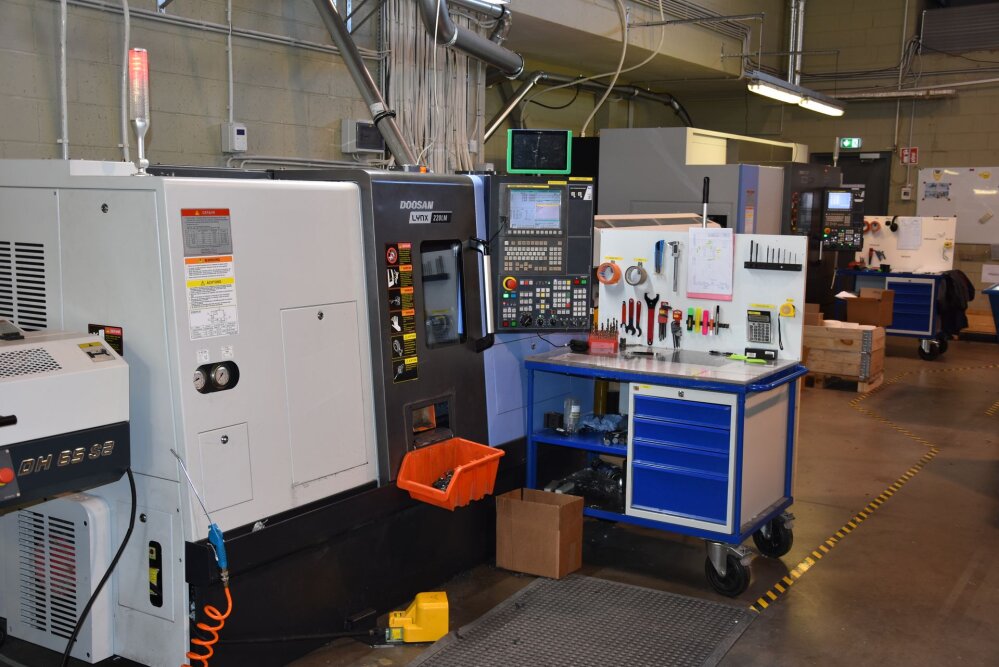 New materials
When the company started in 1996, the types of plastic which are processed now were not yet available. The potential clients also had no awareness of plastic yet, i.e. they did not have an idea of in which areas of application or sections of work it would be reasonable to prefer plastic to other materials.
'When I walked in saying that plastic lasts twenty times longer than bronze, I was sent right back out. Today, our situation is different. Today, I am travelling over Scandinavia where clients are asking me to help find them a solution, a type of plastic which would be most efficient to use for manufacturing the components of one device or another to ensure that it would last as long as possible. Our sales process comes with consulting. If a client is unsure which material would be best, we can explain what they should be thinking about. On the other hand, it is nice to see that the clients are able to ask what they need,' said Künnapuu, explaining that of elements made of specific plastics, one may be able to tolerate a heat of five hundred degrees, for example, while another can endure extreme pressure and yet another is ideal for the machinery for making chocolate.
A green philosophy
The selection of materials of Merrem Tööstusplast includes around forty types of plastic with different characteristics. As can be expected of a responsible company, Merrem is diligently working on finding possibilities for disposal of the waste generated in the production process as reasonably as possible. The company has invested in a waste collection system, all plastic waste is filtered and offered to disposal companies who are able to recycle the respective waste.
'Recycling of plastic is a magic phrase which should be worked on more seriously at the governmental level. I am very concerned that Estonia does not actually have a functioning system for what to do with plastic waste – manufacturers do not have a place where to offer or sell their sorted plastic. 3–4 years ago, we sorted 13 different types of plastic at our factory and sold them to recyclers. Now, just 3–4 types are left which can be sold. The reason are the Chinese markets, where the buying-in prices of plastic dropped so much that it is no longer affordable to sell there. The government could extend a helping hand,' said Künnapuu.
Be it as it may with waste management, using plastic materials is beneficial for the mankind, of that Künnapuu is sure. 'In my opinion, plastic has saved us. Plastic is actually a very environmentally friendly material, thanks to which our footprint is so small. This is due to the fact that the manufacturing of plastic takes several times less energy than the primary manufacturing of replacement materials. At this point, it is important to take steps to ensure that the recycling of plastic would be at the same high level,' the manager of Merrem Tööstusplast stated.
Previous
Next